Knowledge should not be a hidden treasure. It has to be out there for everyone to devour! We believe that knowledge grows when we share it with others. This helps us learn constantly and keeps us humble too.
Our community events are our initiative to promote sharing of this not-so-hidden treasure.
People who train in martial arts attend dojos, where they practice and try to expand their skills and achieve self-improvement. The idea is that in order to become an expert in anything you need to repeatedly perform deliberate practice. Dojos are also places where people of variable experience levels can engage with each other, share knowledge and give/get support.

A Coding Dojo tries to take these ideas and apply them in the process of refining our craftsmanship. After all, Software Crafting is about caring for quality, sharing knowledge, and deliberate practice.

Architecture dojo is a group exercise designed to improve Software Architectural skills through hands-on practice. It provides a safe and collaborative space for Software architects/Tech Leads/Engineering Managers to learn and experiment. Participants work on real-world problems, receive feedback, and enhance their problem-solving abilities.

The Architectural Dojos were born out of a simple desire: software architects need a chance to practice being software architects, just as programmers need a chance to practice being programmers - Ted Neward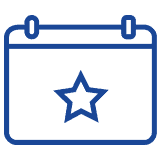 About the Dojo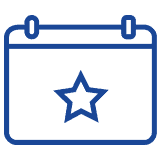 About the Dojo
We all will work on the same problem statement (to be voted upon by everyone) using pairs/ensembles in multiple sessions. Each session will have a set of themes and constraints (like ping-pong programming, and refactoring mercilessly). Each session will go up to 45 minutes to 1 hour followed by show-and-tell and open discussions on learnings, un-learnings, stories, etc. After each session, we'll rotate and pair/ensemble with new folks.

The event is open to participation from all within and outside Technogise, however currently limited to physical presence in Pune. People from all walks of life and experience are encouraged to participate. From fresher to seasoned, from lead to principal. The more varied the participants are, the richer the experience for everyone.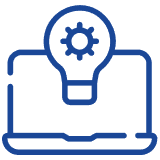 And how can you benefit from it?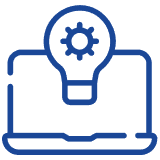 And how can you benefit from it?
The goals of Dojo are multifaceted. While it's an exciting platform to practice and get inspired by others, it's also a platform to brand and showcase Technogise's commitment and passion grow our network. Briefly, the objectives are as follows:
Give a dedicated platform aimed at refining craftsmanship, in a controlled, non-competing, and safe environment.
Opportunity for all the participants to learn from each other and get inspired by each other's traits of craftsmanship.
Have fun doing what we love the most!
Click below to reserve your seat!
TechnoWise is a community of enthusiasts who are keen to explore better ways of delivering software, whether it is Tech, Quality or Product. The community will share its knowledge and wisdom through engaging talks, demos and hands-on workshops held on a frequent basis. If you believe that building great software is a craft which keeps evolving, and as a craftsperson you must keep pace, then you'll love being part of TechnoWise.
To know more about us, visit us on:


Pune, India

2,535 members - Public group

Organized by Anand A. and 1 other
join the group
Let's craft brilliance together